You have found the Super Secret Page
Top Secret projects going on at Huki Skunkworks
---
Constantly on the move developing new products.
Click on small images to view enlargements.
---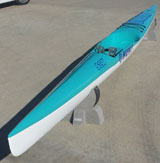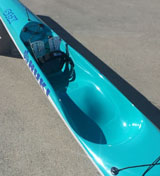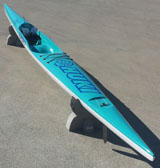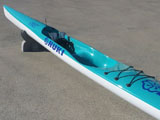 Newest version of the S1-X series, to replace the original S1-X. moderate volume, rough water peformance for mid-small framed people, stability of the original S1-X, improvement on speed, greatly anti pearl. Aft-body and cockpit are the same as the recently revised S1-X special, Gunwales and fore-body are lowered significantly. Carries the new styling theme found with the new S1-X Special and S1-XL.
We will introduce this surfski at the US Surfski Championships on August 3rd.
---
---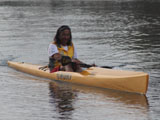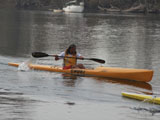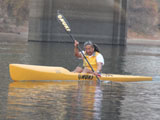 Newest version of the S1-X series. Improved cockpit, rough water peformance, stability nearly as good as S1-R, anti pearl.
---